I am loving me some Gareth Pugh at the moment. His features in I-D and Pop this issue are excellent and one dress sticks in my mind ... safety pin heaven.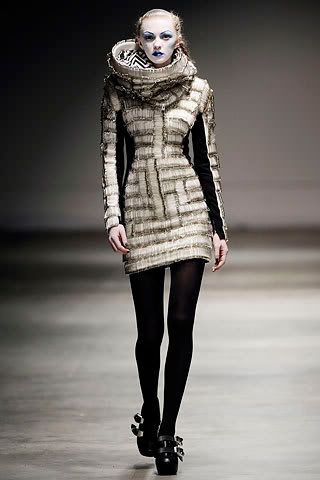 ... poor interns their fingers must be blood covered stumps by now! However, what was up with Agyness Deyns hair?
P.s. This dress is amazing too...
Thanks to style.com and Marcio Madeira for the photos...go to http://www.style.com/fashionshows/complete/F2008RTW-PUGH